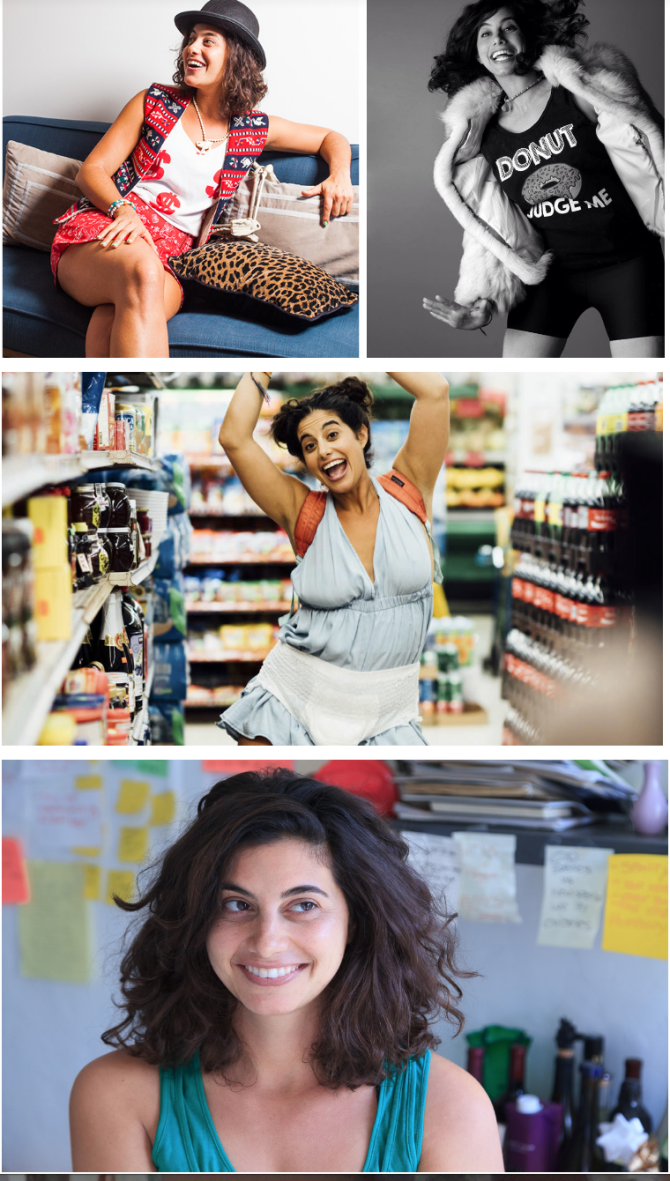 Jessie Kahnweiler can't afford therapy so she makes films. Her work has been featured on New York Times, The Guardian, TMZ, Cosmo, People, The Hollywood Reporter, New York Magazine, Mashable,  Buzzfeed, Elle, The Daily Beast, Jezebel,  IndieWIRE, LA Weekly  The Huffington Post, and The Independent. At the University of Redlands, Jessie quickly began ditching class in order to make documentaries. For her thesis film, Little America, she hitchhiked across the country to explore the world of America's truck drivers. After getting dumped, Jessie wrote and co-directed the comedic short Baby Love, co-starring alongside Anchorman's David Koechner. Jessie was selected for the 6 Points Artist Fellowship which inspired her comedic web series entitled Dude, Where's my Chutzpah? Her short Meet my Rapist, a dark comedy about running into her rapist at the farmers market, debuted at the 2014 Slamdance Film Festival and inspired her live show The Rape Girl. Jessie confronted her own white privilege in her viral hit Jessie Gets Arrested.  Jessie's latest project for which she writes, directs, and stars in The Skinny  premiered Sundance Film Festival, is produced by Refinery29 and Jill Soloway's Wifey.tv and won a Webby for best dramatic series.  Jessie lives in LA with her plants.
"Jessie Kahnweiler's work is reminiscent of Louis C.K. The best comedy doesn't just make us laugh. It forces us to ask questions about what our laughter means." – Nico Lang. LA Times.
 "This is using humor to grapple with the horrors of life. This is laughing on the gallows. This is "edginess." The toxic inanity that is most free speech warriors is tepid, spoiled pap compared to Kahnweiler. More of this, please." – Lindy West. Jezebel.